Annual El Zaribah Shriner's CornFest Arts & Craft Show
---
*The event has already taken place on this date: Sun, 08/28/2022
---
Bring the whole family to this year's Cornfest! There will be vendors, games, food, and fun for everyone. Hot meal will include sweet corn with hamburger or hot dog plus beans! Admission to the event is FREE for everyone and free parking. Meals at the door are $12 for adults and $9 for kids. Sweet corn on the cob will be sold in 1/2 dozen and bakers dozen assortments. Come enjoy a great event with us!
---
Please help us keep this calendar up to date! If this activity is sold out, canceled, or otherwise needs alteration, email mindy@kidsoutandabout.com so we can update it immediately.
---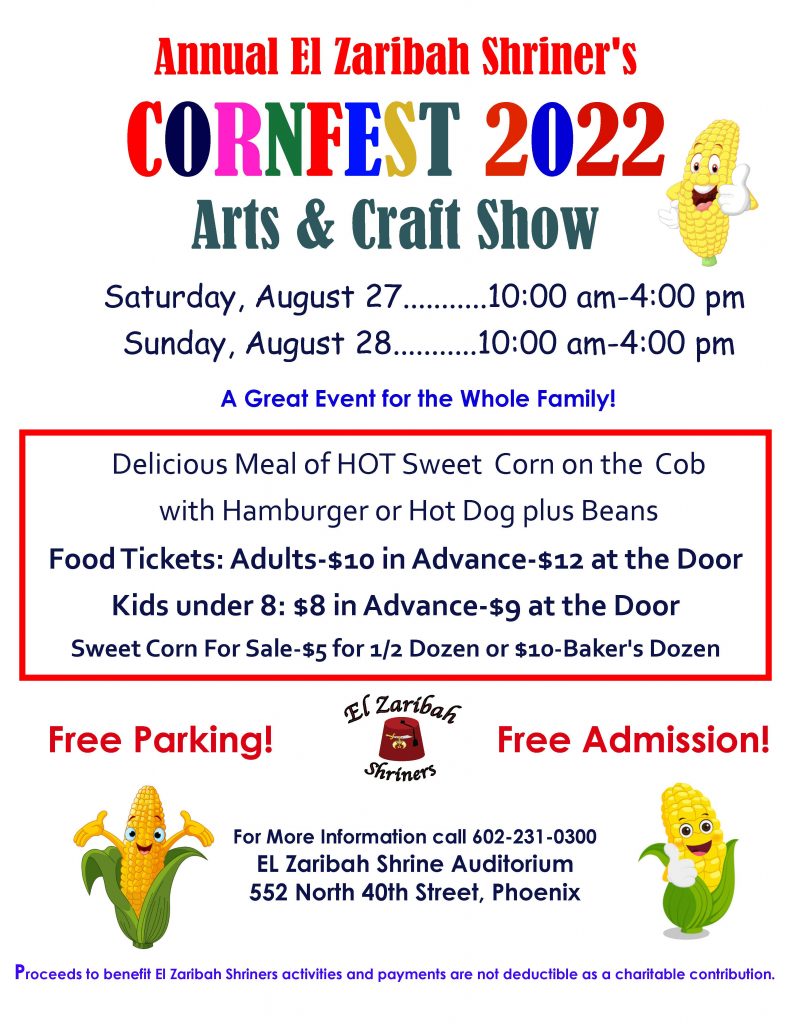 ---
*Times, dates, and prices of any activity posted to our calendars are subject to change. Please be sure to click through directly to the organization's website to verify.
---
Location:
552 N. 40th Street,
Phoenix
,
AZ
,
85008
United States
The event has already taken place on this date: